National Day Dinner – Mu Luxembourg
As Luxembourg's National Day is approaching, the Grand-Duchy is getting ready for this unmissable event.
The sanitary situation will unfortunately not allow to celebrate the 23rd of June with concerts, street shows and fireworks, but there are still some exclusive places in town where to celebrate this unique day.
Mu Luxembourg is perpetuating the tradition by proposing special menus honouring the Grand-Duchy of Luxembourg on the evening of June 22nd.
You are wondering what makes Mu Luxembourg so special for such occasion? Ideally located on the 8th and uppermost floor of Sofitel Luxembourg Le Grand Ducal, Mu Luxembourg is magnificently gazing at the Pétrusse valley, turning this lavish restaurant into the perfect place to enjoy a spectacular sunset during June's long days. The Executive Chef Sébastien Perrot proposes a generous and refined cuisine inspired by carefully selected local products and international creative recipes.
On Tuesday, June 22nd, the flavours of Mu Luxembourg can be savoured from 3 exceptional menus, exclusively available upon pre-booking: The Grand-Ducal menu, a six courses menu to discover on spot, and a vegan menu.
.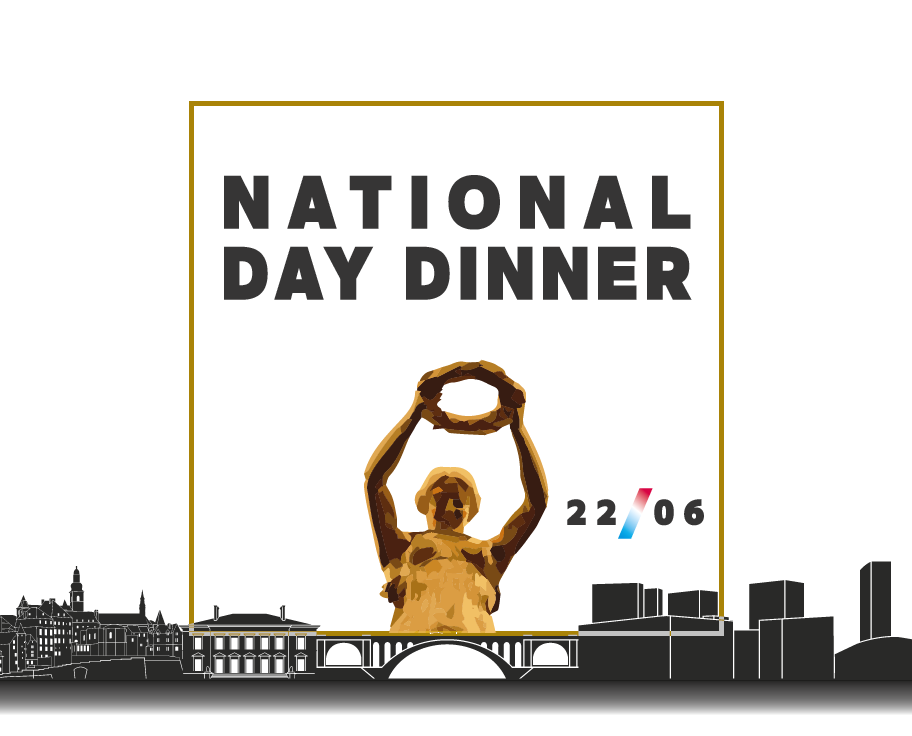 Menu Grand-Ducal
100€ per person, including wine pairing

Pan-fried scampi with Asian flavours

Maturated beef fillet selected by Guy Kirsch, Béarnaise sauce, fresh French fries with sea salt


The unmissable Charlotte Grand-Ducale
Menu Vegan
75€ per person, including wine pairing

Hummus with red pesto and Lebanese bread
Vegan Pad Thaï with tofu and cashew nuts
Marinated fresh strawberries and kalamansi sorbet
Menu Découverte
145€ per person, including wine pairing

Let yourself be surprised with a six course menu featuring the best flavours of Mu Luxembourg
 

Following your dinner, let yourself be tempted by a cocktail to sip in the panoramic bar L'Observatoire, or extend this sweet Luxembourgish evening with a night in one of the rooms or suites with view of Sofitel Luxembourg Le Grand Ducal.

Menus exclusively available upon pre-booking before June 18th 2021 :

Téléphone : +352 24 87 72 30 | Email : H5555-SB@sofitel.com

[contact-form-7 404 "Non trouvé"]