The Enchanted Odyssey
The magical universe of MU Luxembourg
Welcome to the restaurant Mu Luxembourg, which gives you a unique view over Luxembourg especially for fireworks. It is a Golden opportunity to celebrate a festive moment with family or friends.
This year, our team prepared an unusual and very promising getaway for you. Elevate yourself to the 8th floor of Sofitel Luxembourg Le Grand Ducal and dive into 20,000 leagues under the sea to celebrate the end of the year.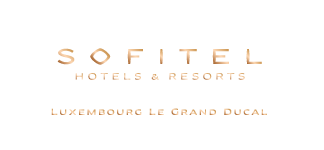 Exclusive New Year's Menu invitation
to dive into a universe of fairy tales…

New Year's Eve Menu
Appetizer
Duck foie gras marinated with "Spice Rhum" and Havana spices
Lobster and luxemburgish beef ham served in terrine
Mango and celeriac
Sea bass, leek, apple and truffle
Hemp flower sorbet and Williams pear brandy
Braised and stuffed goose, butternut with chestnuts
Hazelnut Gianduja iced mousse and roasted buckwheat
Belize chocolate warm foam
New Year's sweets
250€ per person

A muscial entertainement will make your travel with style into the new year!
Let's celebrate!
We kindly invite you to contact our reservations department:
h5555-sb@sofitel.com or by phone: +352.24.87.73.26

At the stroke of midnight
We invite you to join the bar L'Observatoire where you can extend the evening around a glass of champagne or delicious cocktails, in a lively atmosphere with the animation of a DJ.